Calgary Catholic School THINK Conference
March 25, 2015
The day starts off at the Calgary Zoo, and the Calgary Catholic School THINK Conference.
I was asked to speak to student leaders from various schools in the Calgary area (Grade 7/8/9).
What an energized group of students.  Very inspiring to read their tweets after my session, on what they learned and what they will share with their peers upon returning to their schools.
Thank You for allowing me to educate and empower.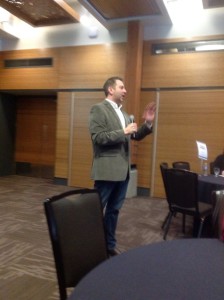 Picture compliments of a student at the seminar